Not only does Obama have tax cheats and Marxists in his cabinet and advising him, but even the guy who made the "viral" poster is in legal trouble.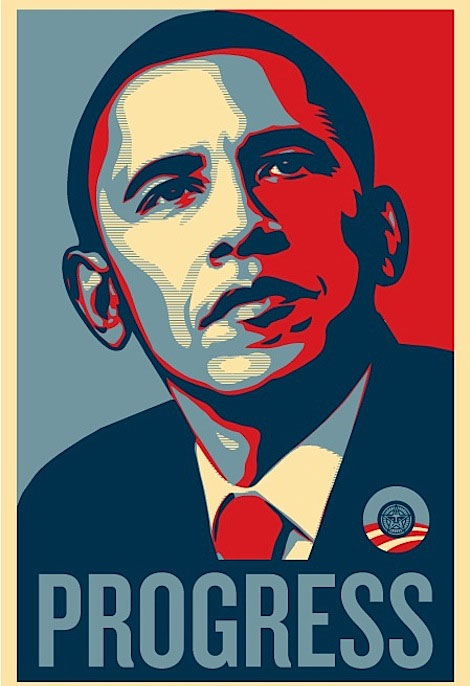 17-Oct-2009
Written by: Blakely Slater


Shepard Fairey admitted to the misdeeds that he has been accused of for months.

After months of legal battling, artist Shepard Fairey has finally admitted to submitting false evidence and destroying incriminating documents.

Fairey is the artist responsible for the memorable Obama "HOPE" poster, and it has now been confirmed that the illustration was based off of a photograph showing the President in the same position.

At the beginning of this year, the Associated Press sued Fairey for using a photograph of theirs without legal permission. Shortly after, the photographer, Mannie Garcia, also joined the side of the prosecution.

For months, Fairey claimed that the inspiration for the poster was a photograph of Obama and George Clooney, in which the image of Obama is decidedly different from the one depicted in the poster. However, it was visibly obvious that Garcia's photo of Obama by himself was the source, and on Friday Fairey admitted that he had lied.

"In an attempt to conceal my mistake I submitted false images and deleted other images," Fairey says in a statement on his Web site. "I sincerely apologize for my lapse in judgment and I take full responsibility for my actions which were mine alone."

Now that Fairey has come clean, his lawyers are attempting to withdraw from the case on the basis that their client was not honest with his counsel.

The AP intends to pursue the charges of copyright infringement.