A Belated R.I.P.
GOD BLESS THESE MEN AND WOMEN!
Democrats listen up! Cpl Chris Mason sent this video home to his father Mr. Mason who just posted this a few days ago. Cpl Chris Mason was killed in November of 2006 doing what all great men (and women) have done throughout history. Sacrificed their comfort to fight for the comforts of others.
Hot Air asked the right question: "Where do we find such men?"
Hot Air went on to point out that Cpl Mason was a believer in Jesus Christ. His belief mirrors the belief instilled in Lance Cpl. Richard P. Slocum, the first Iraqi death to occur from our home town. Slocum had an instilled belief in Jesus as well, and our church will forever miss his presence.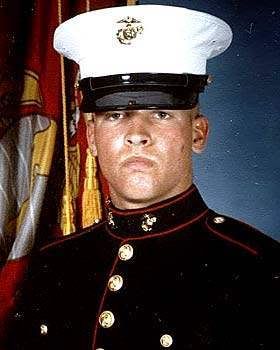 Where do we find such men? Indeed. The Answer? In the greatest nation on God's green earth.
God bless both the Slocum and Mason family's for allowing such honor and bravery to succeed in their son's lives.