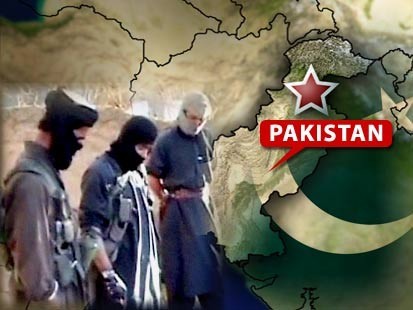 HUGE!
Pakistani air strikes kill 30 Taliban militants: security official
PESHAWAR, Pakistan (AFP) – At least 30 Taliban militants were killed Wednesday during military air strikes in a restive Pakistani tribal district bordering Afghanistan, security officials said.

The strikes were carried out by Pakistani jets and helicopter gunships at militant hide outs in Mohmand tribal district bordering Afghanistan where the military is hunting Al-Qaeda linked Taliban militants.

"According to reports received here at least 30 militants were killed in the air strikes," a security official told AFP.

"Two militant centres, a militant training camp and an ammunition dump were also destroyed in the air strikes," he added.

The toll could not be confirmed independently as journalists are barred from going to the troubled region.

Pakistan is currently embroiled in a spiral of Islamic militancy.

Nearly 1,500 people have been killed since July 2007 in a wave of militant bombings and suicide attacks across the country.