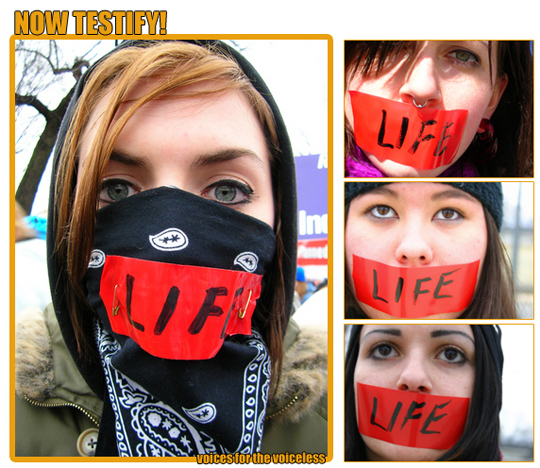 One of the best articles by Prager. It is amazing how this is working its way out almost daily in our little confined work area we all the "pit." We have a glowing example of many years of work by the left-leaning establishment that is often called "higher education," which has turned out a zombie of non-thought who would rather use the seven words below in Dennis Prager's article, or extreme cases (mentally ill or deformed babied in utero for showing why abortion is good, or a bad foster care story -- when there are more stories in the positive typically than the negative) to make a point.
Even at my friends site you will often here a horror story about a child not having health-care and then the label, "Bush doesn't care about the children." These are non-statements. There is no critical thinking involved.
When talking about abortion, for instance in our "pit," I hear some story and then I merely respond, "that's fine, but that doesn't deal with whether the 'fetus'
is a life or not
." Then I hear some grand tail about a women's choice, and I respond, "that's great, but that doesn't deal with the issue of whether the 'fetus'
is a life or not
."
That is the question
. Then the "you'll never know what it is like" line comes out, referring to me being a man, ergo, I cannot have as valid an input on the matter, to which I responded/respond with examples of people who do have the personal capability to respond. Like
Norma McCorvey
, who was "Jane Roe" in Roe v. Wade (1973), she wrote a book that is pictured here (as well as
a DVD
).
I brought up
Gianna Jessen
, who was herself a survivor of an abortion, her story (
and book
, as well as) are very compelling, and often, when young university minds are being steeped in feminist philosophies, rarely is there ever time taken to study or reflect on the other side of the issue, as I was told after I asked a this question, "so at 24-years old you have looked at both sides of the issue and all the evidence and arguments and have concluded that you are right and there is no evidence left to compel you," the response was "yep!"
Another personage that I typically bring up is Bernard Nathanson, who
as a younger man, he had been strongly pro-choice, and he performed an abortion on a woman who had become pregnant by him. He later gained national attention by then becoming one of the founding members of the
National Association for the Repeal of Abortion Laws
, now known as
NARAL Pro-Choice America
. He worked with
Betty Friedan
and others for the legalization of abortion in the
United States
. Their efforts essentially succeeded with the Roe v Wade decision. He was also for a time the director of the
Center for Reproductive and Sexual Health
(CRASH),
New York
's largest abortion clinic. Nathanson has written that he was responsible for over 75,000 abortions throughout his pro-choice career.
He likewise
wrote a book
. Is he someone who would have some valuable input on the matter? Of course, his sex has nothing to do with it… unless you're sexist. Dr. Nathanson is best known for his "
Silent Scream
" video (it is very dated), where a baby is shown being aborted via ultrasound images. What the video details is as the abortion procedure gets under way, the baby starts to literally scream, except there is no air to carry the cries of agony and pain. The entire video is linked above, but I will show the poignant part here.
CAUTION
, this is
GRAPHIC
, as it is ending a perfectly viable life... unless you are pro-choice, then this is just like any other operation -- like removing your appendix, or tonsils:
I doubt the person in conversation with me has done much in the way of reading and contemplating this issue much beyond what she deems to be liberating feminist theory rebuffing the patriarchy. People who are protecting their emotional belief very rarely go out and pick up a book like
Defending Life: A Moral and Legal Case Against Abortion Choice
, by Francis Beckwith. Which is too bad.
I mentioned Kathy Ireland and her appearance on Bill Maher's show, Politically Incorrect, where she responded to a question (from a discussion a few years back):
I am thrilled Cheryl to hear you want to do away with 97-percent of abortions. But unfortunately, a vast majority of secularized
America
– mainly the left – would be thrown into fits over such a question. It gets to the root of their view self-destructing.
Kathy Ireland, many years ago, was on Bill Mahers Politically Incorrect and the discussion that ensued shows the frailty of the liberal/relativistic position:
Bill Maher:

Kathy, why do you oppose a women's right to choose
Kathy Ireland: Bill, when my husband was going to medical school I underwent a transformation. Because I used to be in favor of abortion. But I noticed when I was reading through some of his medical teaching books, that according to a law in science known as the law of biogenesis, every living thing reproduces after it own kind. That means dog produce dogs, cats produce cats, humans produce humans. If we want to know what something is we simply ask what are its parents. If we know what the parents are, we know what the thing in question is. And I reasoned from that because human parents can only produce human offspring, unborn human fetuses could be nothing but human beings, because the law of biogenesis rules out every other alternative. And I concluded therefore that because human fetuses were part of our family, we should not harm them without justification.
Bill Maher:

Well Kathy, that's just your opinion!




In October 2002, Kathy Ireland made a compelling argument against abortion on the Fox News Channel's Hannity and Colmes political debate show. Alan Colmes described Ireland's opinions as religious, but Ireland said that her views on abortion do not stem from faith. She asserted that even atheists could realize that abortion is wrong. Kathy told Alan that her belief is founded in science and technology, which she says, "has come a long way since Roe vs. Wade."
Ireland
also defended her values as being pro-women, stating, "We need to support these women who are in crisis pregnancy situations." She claimed that because scientific evidence proves that abortion is murder, "I have no choice but to defend the most vulnerable among us."
Cheryl, you may enjoy one of my favorite speakers on the subject. He gave this 40-minute speech at Gordon College; it may enlighten and embolden your view.
Here I will post Dennis Prager's article that bears on this whole discussion and hashing it out rationally and responsibly instead of using invectives to rebuff some perceived sexism or racism or some other label.
Harry Reid & The End of Liberal Thought
The highest-ranking Democrat in
America
, Senate Minority Leader Harry Reid, described the Senate bill making English the national language of the American people as "racist." And the New York Times editorial page labeled the bill "xenophobic."
Welcome to the thoughtless world of contemporary liberalism. Beginning in the 1960s, liberalism, once the home of many deep thinkers, began to substitute feeling for thought and descended into superficiality.
One-word put-downs of opponents' ideas and motives were substituted for thoughtful rebuttal. Though liberals regard themselves as intellectual -- their views, after all, are those of nearly all university professors -- liberal thought has almost died. Instead of feeling the need to thoughtfully consider an idea, most liberal minds today work on automatic. One-word reactions to most issues are the liberal norm.
This is easy to demonstrate.
Here is a list of terms liberals apply to virtually every idea or action with which they differ:
Racist
Sexist
Homophobic
Islamophobic
Imperialist
Bigoted
Intolerant
And here is the list of one-word descriptions of what liberals are for:
Peace
Fairness
Tolerance
The poor
The disenfranchised
The enviroment
These two lists serve contemporary liberals in at least three ways.
First, they attack the motives of non-liberals and thereby morally dismiss the non-liberal person.
Second, these words make it easy to be a liberal -- essentially all one needs to do is to memorize this brief list and apply the right term to any idea or policy. That is one reason young people are more likely to be liberal -- they have not had the time or inclination to think issues through, but they know they oppose racism, imperialism and bigotry, and that they are for peace, tolerance and the environment.
Third, they make the liberal feel good about himself -- by opposing conservative ideas and policies, he is automatically opposing racism, bigotry, imperialism, etc.
Examples could fill a book.
Harry Reid, as noted above, supplied a classic one. Instead of grappling with the enormously significant question of how to maintain American identity and values with tens of millions of non-Americans coming into America, the Democratic leader and others on the Left simply label attempts to keep English as a unifying language as "racist."
Another classic example of liberal non-thought was the reaction to former Harvard University President Lawrence Summers' mere question about whether the female and male brains were wired differently. Again, instead of grappling with the issue, Harvard and other liberals merely dismissed Summers as "sexist."
A third example is the use of the term "racist" to end debate about race-based affirmative action or even to describe a Capitol police officer who stops a black congresswoman who has no ID badge.
"Phobic" is the current one-word favorite among liberal dismissals of ideological opponents. It combines instant moral dismissal with instant psychological analysis. If you do not support society redefining marriage to include members of the same sex you are "homophobic" -- and further thought is unnecessary. If you articulate a concern about the moral state of Islam today, you are "Islamophobic" -- and again further thought is unnecessary. And if you seek to retain English as America's unifying language, you are not only racist, you are, as the New York Times editorial describes you, "xenophobic" and "Latinophobic," the latest phobia uncovered by the Left.
There is a steep price paid for the liberal one-wording of complex ideas -- the decline of liberal thought. But with more and more Americans graduating college and therefore taught the liberal list of one-word reactions instead of critical thinking, many liberals do not see any pressing need to think through issues. They therefore do not believe they have paid any price at all.
But American society is paying a steep price. Every car that has a bumper sticker declaring "War is not the answer" powerfully testifies to the intellectual decline of the well educated and to the devolution of "liberal thought" into an oxymoron.